The fastest experience for recruiters to collabrate and close job.
Fewer clicks, less tabs, and no waiting for candidates upload. Designed for recruiters to succeed.
The better, Faster way
JoinEight is the first workspace built for recruiter by recruiter. Every feature and interaction is designed with recruiter in mind, which means speed.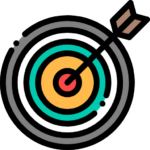 Spend more time engaging with candidates. Less time clicking.
With tens or hundreds of tasks each day, every click matters. JoinEight chrome extesnion collects, analyze quantitative and qualitative user data to understand how hiring team review the candidate profiles. Best way to collabrate, review and fix the gap to find the best qualified candidate.
You've never experienced productivity like JoinEight.
Within a small time frame you'll wonder how you ever did your sourcing without it.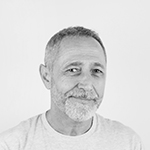 John Sackett, Recruiter
"I was definitely intrigued by the idea of tapping into the passive talent pool. It is incredibly rewarding to be able to reach out to a top prospective hire and make them an offer they truly cannot refuse, knowing very well that their career path is aligned with your available opportunities. I believe that makes for the beginning of a rewarding relationship on both sides."
Frequently Asked Questions
How do campaigns work?
JoinEight uses data points (instead of job descriptions) to make sure candidates are matched with open positions accurately, based on experience, skills, and potential, most often not included in resumes or applications but mapped out by the powerful AI technology).
What is the life cycle of a campaign?
Once a campaign is set up and running, every decision you make will be fed back into the system, which will become smarter, faster, and better aligned with your company's objectives and needs. This means that the older a campaign is, the more efficient and less time-consuming it becomes.
Does JoinEight replace the recruiter?
Not at all, on the contrary. By using automated systems and machine learning for tedious, repetitive tasks, we make sure Human Resources teams and recruitment specialists will be able to focus more on strengthening personal relationships with prospective hires.
Ready To See How JoinEight Can Supercharge Your Sourcing Funnel?