Designed For Success
JoinEight connects professionls directly with the industry recruiter that provides 1-on-1 advice and helps you to find your next job.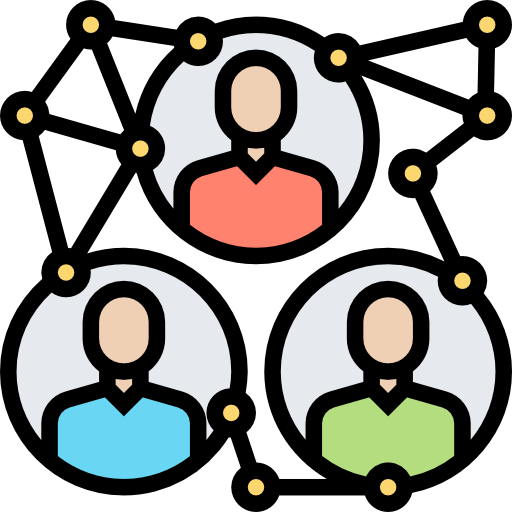 Connect with the best
Our platform connects you with the corporate recruiters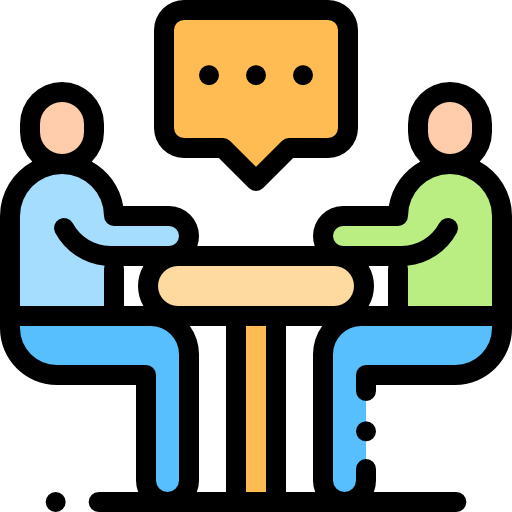 1-on-1 personalization
Meet and connect informally with the recruiter to learn more about your next opportunity.
Connect with leading companies recruiter
Why trust JoinEight for your career goals?
We live through fast-moving, competitive times, where finding the right career path is not just a matter of making a living, but also a matter of finding your place, a vocation which can fulfill a most important need, the need to make a difference, to be part of something bigger than just us and the company we invest our time and energy. JoinEight can do just that by matching not only your education and your professional experience but also your soft skills and your potential with a position that can help you grow into the professional you always aspired to be.
Open Posts
Recent 150 + Start Up Jobs Find
This role requires an innovative, strategic thinker with expertise in digital marketing and extensive experience in executing lead generation campaigns to drive marketing qualified leads (MQLs) to build a sales pipeline. Skills: Hubspot, Salesforce
Designs and develops software systems in conjunction with hardware product development, applying principles and techniques of computer science, engineering, and mathematical analysis. Skills: C++ and Python
will help our team define test strategies, develop and execute automated/manual test scripts, and help ensure the delivery of robust, high-quality product releases. Skills: Jira, Selenium
Software Engineer - Multiple Roles
will be responsible for providing technical strategy and solutions towards the completion of projects and growth in technical skills of the development team.  Skills: Golang, AWS
Software Engineer - Multiple Roles
You will be responsible for architecting and planning applications and features at all stages of the project lifecycle and have the opportunity to build new features. Skills: Java, Python
Marketing and Advertising
Sales Manager - Multiple Roles
Drives revenue on our assets through a deep understanding of clients' needs and the local marketplace, coaching and guiding the sales team, and successfully delivering company initiatives. Skills: Negotiation, Salesforce
JoinEight is based in Santa Clara, California, U.S.A., also known as "Silicon Valley." We connect exceptional professionals worldwide to top U.S. and Silicon Valley companies hiring for remote or full-time positions.
The first platform connects professionals on the skills and provides the employers and professionals a streamlined connection. Our goal is to connect professionals who fit the best without any unconscious bias affecting the decision. With our robust AI technology, we match, based on your profile, with companies' open campaigns using data points defined by employers. You will only hear from the hiring team.

Privacy
Only corporate companies have access to our platform. No more consulting firm calls or emails from the email blaster connecting you to opportunities that don't match your background.

Support
We stand next to you at every step of the hiring process if you have a question about salary negotiations or want to speak to an expert about which opportunity to pick between multiple offers.

Opportunity
Corporate recruiters can only reach out to you directly about opportunities. The majority of the email reach comes with the informal online calendar invite.
We believe in connecting companies to the right hire. Global talent is the new H-1B, and employers are looking for talented candidates to scale new heights. Let the platform unlock opportunities without the hassle of investing hours in finding jobs. Just create your profile and let JoinEight's AI find your next big job move.
Engineering
Software Engineer & Senior Software Engineer
QA Engineer
Data Engineer & Data Scientist
Full Stack Developer
DevOps Engineer
Software Architect
Principle Engineer
Product Manager
Database Engineer
Marketing
Head of Marketing
Digital Marketing
UI & UX
Content Writer
Creative Director
SEO Specialist
Marketing Analyst
Public Relations Manager
Social Media Strategist
Operations
Legal
Project Manager
Recruiters & Sourcers
Director of Human Resources
Executive Assistant
Office Manager
Director of Accounting
Revenue Manager
Financial Analyst
Sales & BD
Inside Sales Representative
Sales Development Representative
Regional Manager
Business Development Manager
Head of Channel Partnership
Head of Sales
Sales Manager
Sales Operations
Sales Engineer
Frequently Asked Questions
With so many tools available on the market, why should I use JoinEight?
Most of the time, looking for a job is neither easy nor fun. Looking for a job can be a job in itself, a job that JoinEight can do for you. Complete your profile and let AI learn about your skills and qualifications, as well as your potential, without the need to make an extensive list of all you can do already or imagine every way in which you could learn or grow. JoinEight silently works behind the scenes, even if you are not actively looking for a job, because you never know what opportunities might knock at your door.
How fast can I find a job?
Many factors go into a successful hiring match (from the open campaign running to market demands to your specific set of skills and potential), so it is not easy to estimate an accurate timeline. However, what we can say for sure is that powerful machine learning technologies carefully calibrate every match, there will be no doubt about your professional fit for that respective open position, and you will be directly in touch with the hiring team, with no more middlemen of fishing calls to worry.
Ready To See How JoinEight Can Supercharge Your Sourcing Funnel?